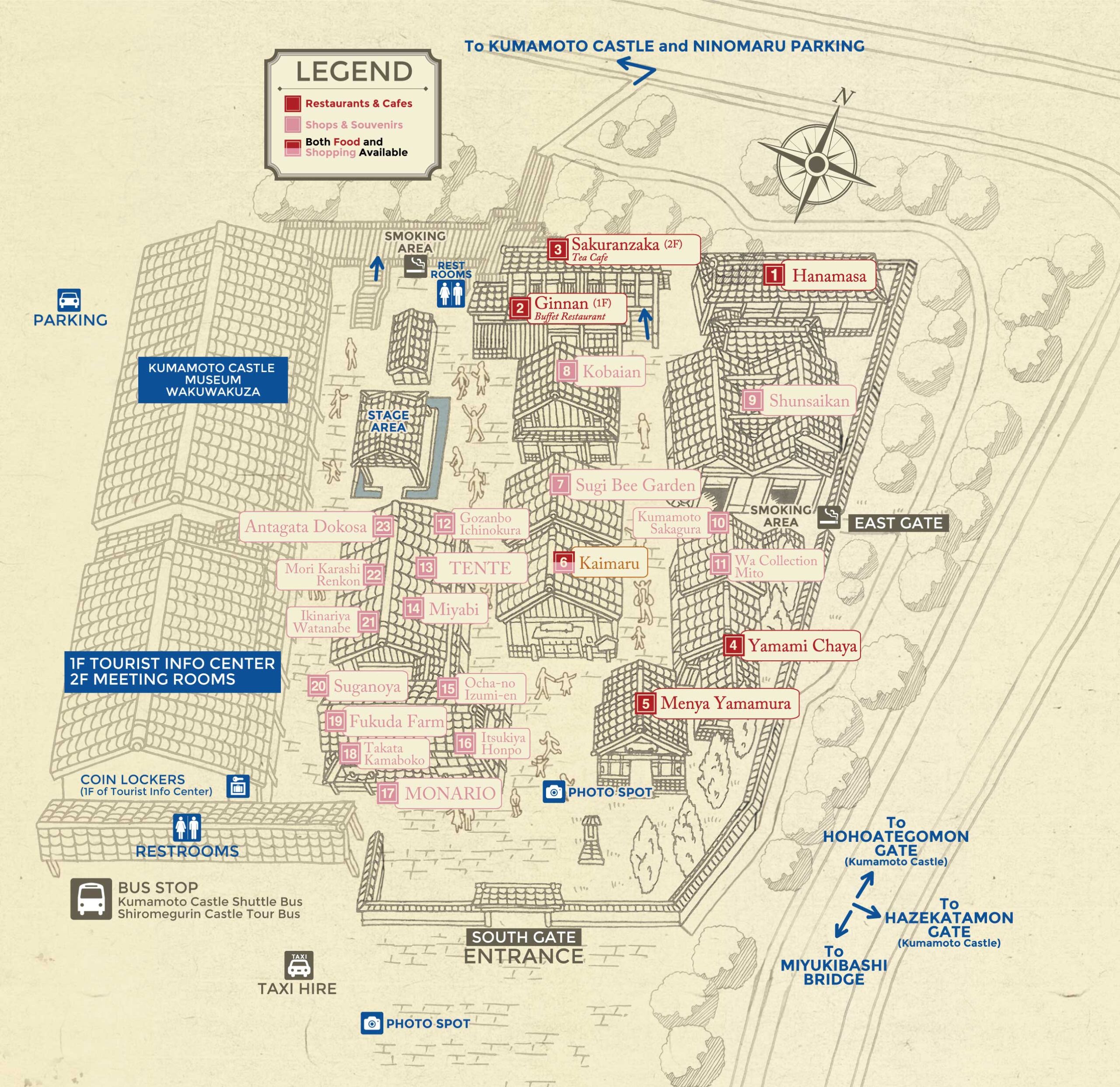 Shops
Classic Kumamoto sweets, perfect for gifts.
One-stop-shop for Kumamoto food, alcohol, gifts, etc.
Selection of Kumamoto sake, wine, shochu, and plum wine.
Sweet and savory snacks perfect for gifts.
Mentaiko – Kyushu specialty of cod roe flavored with spicy red pepper.
Karashi renkon – a traditional Kumamoto snack with a spicy punch.
Tasty treats featuring Kumamoto's freshest fruits, vegetables, and dairy.
Home of the famous uni korokke fried sea urchin croquettes.
Ikinari dango – hot buns filled with sweet potato and sweet bean paste.
Japanese crafts, souvenirs, trinkets, stationery.
Horsemeat specialties, including basashi, fried menchi katsu.
Local products including juices, fruit wines, beer, and jam.
Baked and fried fish snacks, fried chicken, and more.
Soymilk-based sweets and puddings in many flavors.
Locally produced teas and green tea ice cream.
Home of Yama Uni Tofu – tofu carefully aged until rich and creamy
Wide selection of quality kimono and yukata to rent
Dining
Featuring Kumamoto-style ramen and taipien, a Kumamoto specialty.
Authentic, historically accurate Kumamoto cuisine.
Buffet featuring wide variety of local specialties and old favorites.
Expertly brewed coffee and hearty curry rice.
Horsemeat yakiniku, basashi, hearty local specialties.
Home of the famous uni korokke fried sea urchin croquettes.
Offering Kumamoto honey and drinks and sweets made with honey.
DINING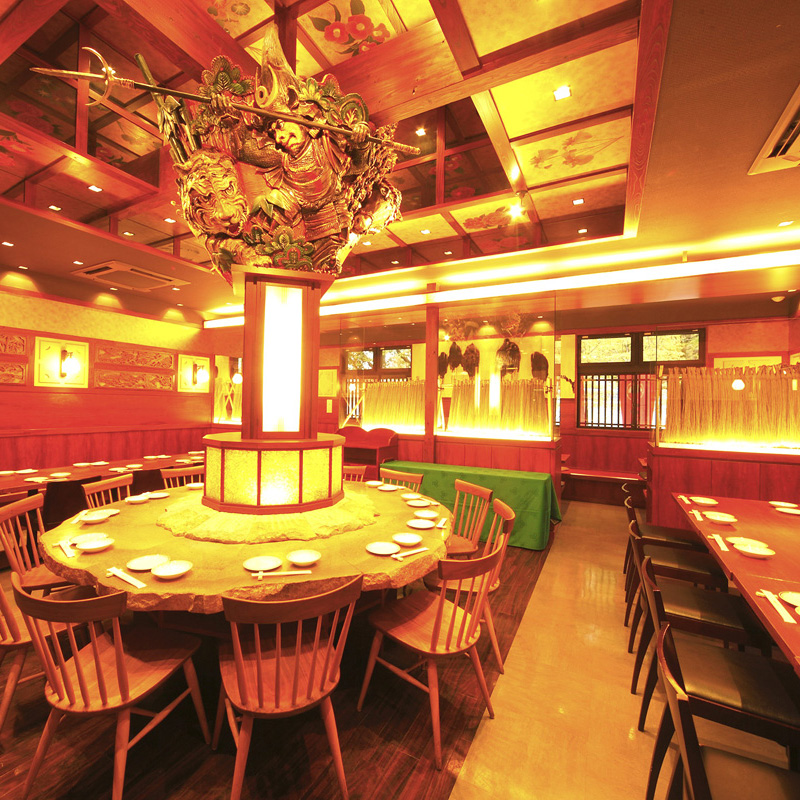 Menya Yamamura
麵屋 山むら
Featuring Kumamoto-style ramen and taipien, a Kumamoto specialty. We offer traditional tonkotsu ramen, plus horsetail-broth ramen and Kumamoto shoyu ramen.
Hours: 11AM – 6PM
Last order: 6PM
Contact: 096-356-2560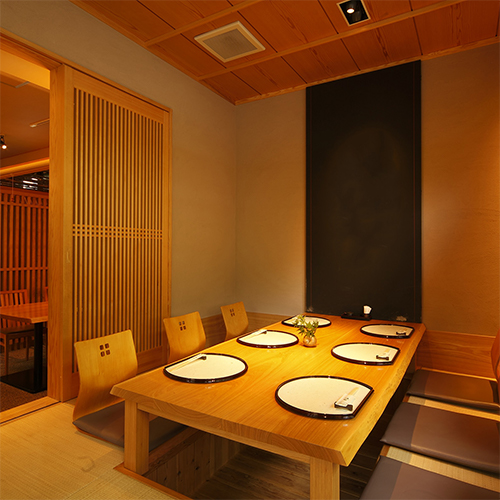 Hanamasa
花雅
Hanamasa offers authentically classic Kumamoto cuisine, with meals carefully designed based on actual historical recipes used to prepare food for the castle nobility. The Higomankitsu Gozen Meal features a perfect cross-section of the dishes that make Kumamoto cuisine great, and pairs well with a glass of local sake.
Hours: 11AM – 6PM
Last order: 6PM
Contact: 096-312-3321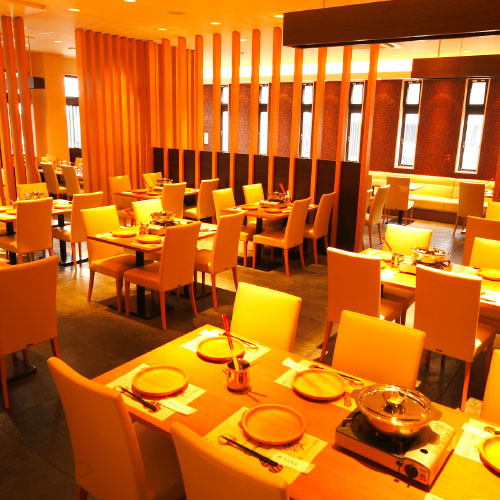 Ginnan
ぎんなん
Ginnan is a relaxing buffet-style restaurant featuring a wide variety of 40 different local specialties and original dishes, including tasty fish dishes, carefully prepared stews, and karaage fried chicken. Dinner features both our buffet and all-you-can-eat local pork shabu shabu, meaning you're sure to find something that everyone in your party can enjoy.
Hours: 11AM – 6PM
Last order: 6PM
Contact: 096-312-2691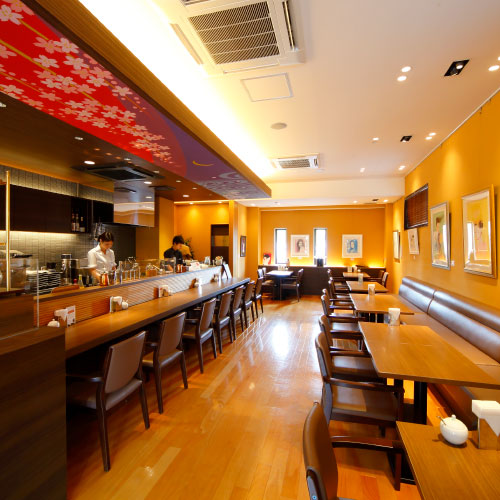 Sakuranzaka
櫻ン坂
A classy yet relaxing cafe, featuring carefully made coffee and beautiful artwork. We carefully select all of our beans and brew them via coffee siphon using pure Kumamoto spring water. Our time-intensive mizudashi cold brew coffee is another customer favorite. If you're hungry, our rich, savory curry rice is sure to fill you up.
Hours: 11AM – 5PM
Contact: 096-312-2709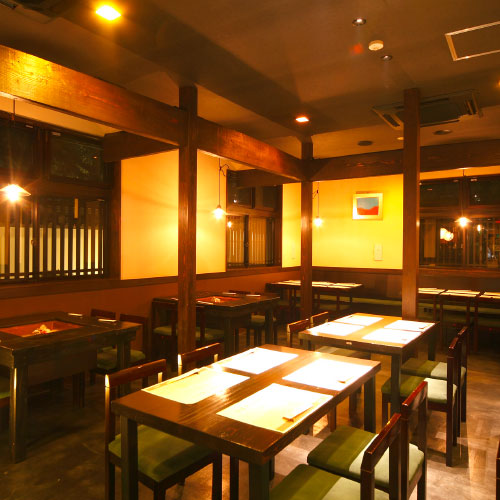 Yamami Chaya
山見茶屋
Welcome to Yamami Chaya, home to cuisine fashioned from the finest ingredients harvested from the nearby Aso countryside. Kumamoto is famous for its horsemeat, and we offer both basashi (raw horsemeat sashimi) and banikuyaki (horsemeat grilled on a hot stone). Enjoy some real Kumamoto country cooking in a warm and inviting atmosphere.
Hours: 11AM – 6PM
Last order: 6PM
Contact: 096-327-9293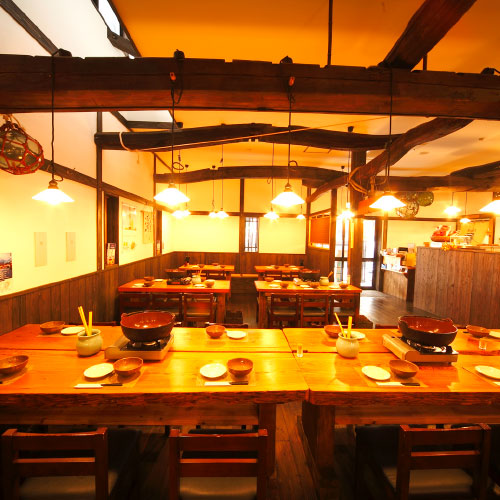 Kaimaru
海まる
Home of the famous uni korokke, our crispy fried croquettes filled with creamy sauce and fresh sea urchin. Visit our shop to see how they are made and to try one hot and fresh. We also offer a variety of specialties from the nearby Amakusa seaside, including sushi and tempura.
Hours: 11AM – 6PM, Souvenir shop: 9AM-6PM
Last order: 6PM
Contact: 096-319-5073
SHOPS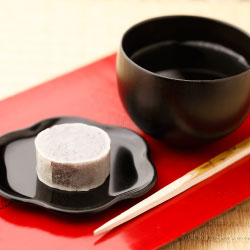 Kobaian
香梅庵
Kobaian makes a wide variety of popular sweets that can only be found in Kumamoto, including the classic Jindaiko (delicately sweet azuki bean jelly surrounding soft mochi) and Musha Gaeshi (soft and light azuki mochi wrapped in a crispy pie crust). Our special Jindaiko ice cream, made with real Jindaiko pieces, is a favorite during the hot summer months.
Hours: 9AM – 6PM
Contact: 096-288-0039
Shunsaikan
旬彩館
Shunsaikan is your one-stop-shop for Kumamoto souvenirs, foods, and alcohol. Featuring a wide selection of local sake and shochu, famous Kumamoto packaged snacks and sweets, local specialties like instant Kumamoto ramen packs, and traditional Kumamoto crafts such as intricate higo zogan gold inlay. Shunsaikan also has a huge selection of Kumamon-themed magnets, cookies, keychains, and more!
Hours: 9AM – 6PM
Contact: 096-312-2622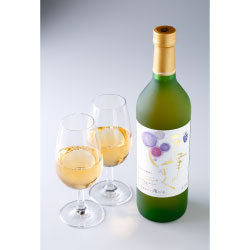 Kumamoto Sakagura
くまもと酒蔵
Visitors looking to find the finest sake, wine, shochu, and plum wine Kumamoto has to offer need look no further. Kumamoto Sakagura features a full lineup of wine from Kumamoto Wines, along with a selection of select premium shochus and sakes from around the prefecture.
Hours: 9AM – 6PM
Contact: 096-288-5588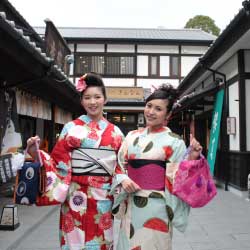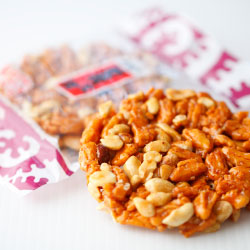 Antagata Dokosa
あんたがたどこさ
Antagata Dokosa is the place for quality Japanese snacks with a Kumamoto twist. Our Higo Daiko peanut snacks are the perfect combination of sweet and savory and make the perfect souvenir. Our yokan, thick azuki bean jelly, and black sesame daiko, available in a variety gifts sets, are also popular items.
Hours: 9AM – 6PM
Contact: 096-288-5800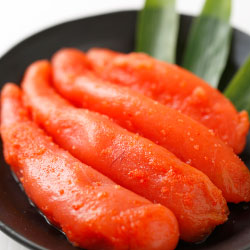 Gozanbo Ichinokura
五山房 壱の蔵
Gozanbo Ichinokura is famous for our Akazake Mentaiko, a Kyushu specialty made unique by adding Kumamoto's traditional Akazake sweet rice wine. Ichinokura mentaiko are spicy cod roe painstakingly prepared using water, sake, salt, soy sauce, and red pepper all sourced from within Kumamoto, and carefully matured for 120 hours before packaging. Mentaiko are a simple yet excellent way to spice up a bowl of white rice or cream pasta.
Hours: 9AM – 6PM
Contact: 096-325-7530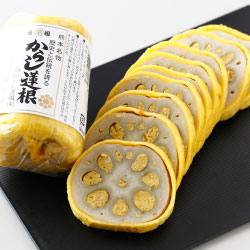 Mori Karashi Renkon
森からし蓮根
Karashi renkon, spicy fried lotus root, is a Kumamoto delicacy that dates back to the 17th century. It originally began as a food for strength eaten by the nobility of Kumamoto, and was unavailable for consumption by commoners until the Meiji Restoration in the late 19th century. Mori Karashi Renkon preserves the same quality enjoyed a century ago, carefully selecting each lotus root and flavoring it with only the finest karashi mustard to give it its spicy kick.
Hours: 9AM – 6PM
Contact: 096-351-0052
TENTE
てんて
TENTE has a wide selection of fresh drinks and gift sets made with local Kumamoto fruits, vegetables, milk, and yogurt. Our dairy products are made with rich Jersey cow's milk from cattle raised in the nearby Aso countryside.
Hours: 9AM – 6PM
Contact: 096-288-1092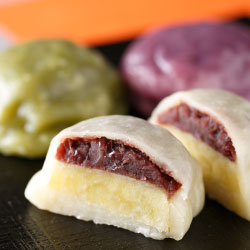 Ikinariya Watanabe
いきなりやわたなべ
Ikinariya Watanabe is the most famous producer of ikinari dango, Kumamoto's most famous sweet treat. A basic ikinari dango consists of a chunk of soft sweet potato and a dollop of sweet bean paste inside of a thin, chewy dough, which is then steamed. They're a warm, filling treat that is excellent for nibbling on while trekking around Kumamoto Castle during the colder months. We also offer a number of unique flavors, including matcha green tea.
Hours: 9AM – 6PM
Contact: 080-1725-0817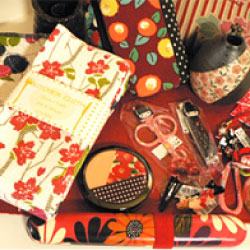 Miyabi
みやび
Miyabi offers a fine selection of beautiful Japanese souvenirs that make perfect gifts to bring back home. We have everything from quality Japanese fans, chopsticks, stylish printed fabrics, to local crafts and Kumamon merchandise. If you're looking for something to remember your trip to Kumamoto by, you're sure to find just the right souvenir at Miyabi.
Hours: 9AM – 6PM
Contact: 096-288-5880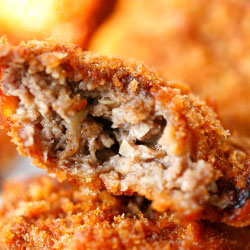 Suganoya
菅乃屋
Horsemeat has a long history in Kumamoto, dating back to when Kiyomasa Kato ruled the castle. Horsemeat is most commonly eaten raw as basashi (horsemeat sashimi), but is also frequently used as lower calorie replacement for beef or pork. Our menchi katsu (meat patty covered in breadcrumbs and fried) is extremely popular and perfect for a quick snack.
Hours: 9AM – 6PM
Contact: 096-312-0377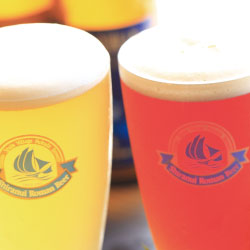 Fukuda Farm
福田農場
Fukuda Farm is located in the southern part of Kumamoto Prefecture in Minamata, an area famous for its mikan oranges. Fukuda Farm uses local ingredients to make a wide variety of delicious juices, fruit wines, beer, jams, etc.
Hours: 9AM – 6PM
Contact: 096-288-0880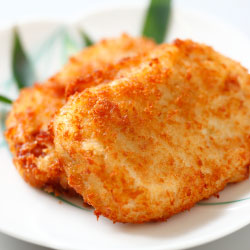 Takata Kamaboko
高田蒲鉾
Takata Kamaboko specializes in a variety of baked and fried fish snacks. Tender on the inside and crunchy on the outside, these freshly fried treats are a good snack to take along with you as you explore the castle. We offer a wide selection of items, including karaage (fried chicken), cheese-filled chikuwa (fish paste formed into tubes and grilled), and potato salad-filled chikuwa.
Hours: 9AM – 6PM
Contact: 096-288-4777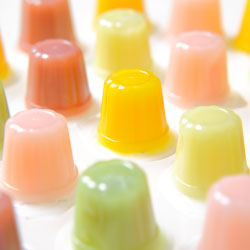 MONARIO
モナリオ
Monario is famous for its soymilk puddings, available in a wide variety of flavors including mango, strawberry, lychee, melon, and pear. Monario soymilk puddings make classy, healthy souvenirs sure to bring a smile to the face of anyone you give them to.
Hours: 9AM – 6PM
Contact: 096-288-4777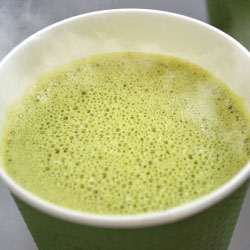 Ocha-no Izumi-en
お茶の泉園
The tea fields of Ocha-no Izumi-en are located in central Kyushu, at an altitude of 450m above sea level. The fields are frequently covered in fog that prevents overexposure to the sun, making the location perfect for growing excellent tea. We offer a variety of teas, both loose and in teabags, along with green tea ice cream and a selection of local food items.
Hours: 9AM – 6PM
Contact: 096-288-0015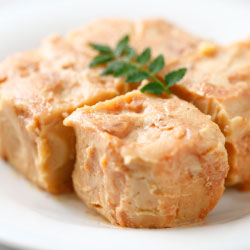 Itsukiya Honpo
五木屋本舗
Itsuki Honpo, home of the famous Yama Uni Tofu. Our Yama Uni Tofu is based on a centuries-old recipe in which the tofu is carefully aged in miso, concentrating the flavors and creating a rich, creamy mouthfeel. Itsuki Honpo ages the tofu for a further six months, letting it mature and develop into a true delicacy. Itsuki Honpo also offers a variety of other soy-based items, including high quality soymilk and delicious soy ice cream.
Hours: 9AM – 6PM
Contact: 096-288-5500
Sugi Bee Garden
杉養蜂園
Featuring honey made in Kumamoto and a variety of drinks, sweets, and more made with honey.
Hours: 9AM – 6PM
Contact: 096-351-3838